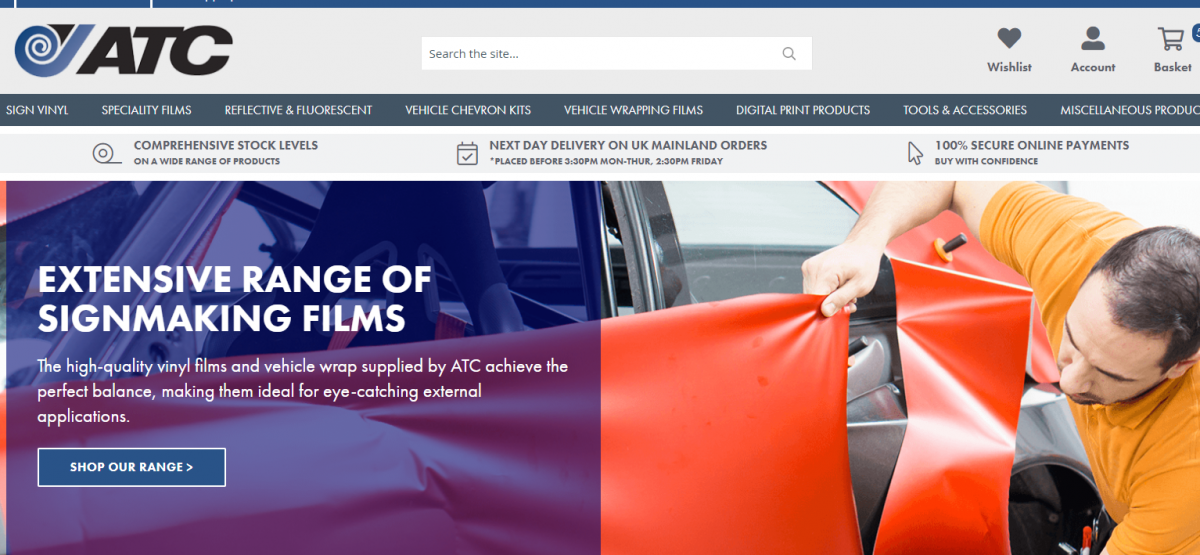 Application Tape Company Ltd, a leading UK supplier to the sign-making industry, has just launched their brand-new website!
The new website is innovative and easy to navigate, making it a lot simpler for any of our regular or new customers to find what they're looking for. Offering a user-friendly experience and improved functionality, we're sure anyone who visits our website will be impressed.
We needed a new website to fully showcase our extensive product range with our main product categories being displayed at the top – sign vinyl, speciality films, reflective & fluorescent, vehicle chevron kits, vehicle wrapping films, digital print products and tools & accessories with all of our products divided into the appropriate sections.
Our new site was designed and built by Piranha Digital; a full service creative digital agency located in Preston.
App Tape has now got a blog! We'll be posting company updates, helpful info on our products, advice on which product is right for your requirements and more. Make sure to stay up to date!
Here at App Tape, we're extremely excited about our beautiful new website – it doesn't just look great though, when designing our new site, we worked with Piranha to understand what our visitors need; for products to be easy to find, information to be easy to read and the ability to send a quick enquiry.
We hope you enjoy browsing our new website!